Number of Employees

8

Year Founded

2016
International Innovators Initiative (IN2NYC)
The International Innovators Initiative (IN2NYC) facilitates collaborative partnerships between international entrepreneurs and partner schools, enabling entrepreneurs to qualify for cap-exempt H-1B visas, while helping partner schools attract innovators that can develop entrepreneurship and technical programs for their students.
HOW DOES IN2NYC WORK?
Entrepreneurs selected through a competitive process will be matched with one of seven partner schools in New York City. Entrepreneurs and their partner schools will form collaborative partnerships that will enable entrepreneurs to qualify for cap-exempt H-1B visas. As part of these partnerships, entrepreneurs will dedicate their time and expertise to contribute to their partner school's community in some fashion, such as by collaborating on academic research, developing entrepreneurship programs, mentoring students, or managing student interns. Entrepreneurs will lease work space in their partner school's incubator and receive access to office amenities, support services, and technical equipment.
Interested entrepreneurs may apply for partnership with up to three schools. Information on the seven partner schools can be found on the Partner Schools page.
WHO IS ELIGIBLE TO APPLY?
IN2NYC is designed for international entrepreneurs who have started a business overseas and would like to relocate or expand their business to the United States. International students graduating from U.S. universities who have started their own businesses are also eligible to apply. All applicants must have an established business offering a product and/or service suitable for the NYC market at time of application.
Upon acceptance to the program, entrepreneurs must be willing to incorporate their business in the United States and establish an independent board of directors. Additional information on program requirements can be found on the FAQ page.
WHEN ARE APPLICATIONS OPEN?
Applications for the IN2NYC program are now open. Future application periods will be advertised as determined. Check back or sign up for the program mailing list to receive notifications as applications become available.
Show More
Videos
---
News & Links
---
IN2NYC
helping entrepreneurs build their businesses in NYC by facilitating partnerships that qualify entrepreneurs for cap-exempt H-1B visas
First Crop of Foreign Entrepreneurs Setting Up Shop at CUNY
A new program, IN2NYC, helps founders of start-ups get temporary visas to establish their businesses, all while mentoring students and hopefully creating jobs.
Attracting innovators: how to lure international entrepreneurs
A letter from German economic senator Cornelia Yzer inviting London's tech entrepreneurs to decamp to Berlin grabbed headlines in the UK shortly after the Brexit vote. So how proactive are tech hubs at attracting start-ups, and do such campaigns work? Michal Kaczmarski investigates.
How New York City Is Turning Itself Into a Global Startup Hub
International, interconnected NYC might be the world's best place to be an entrepreneur.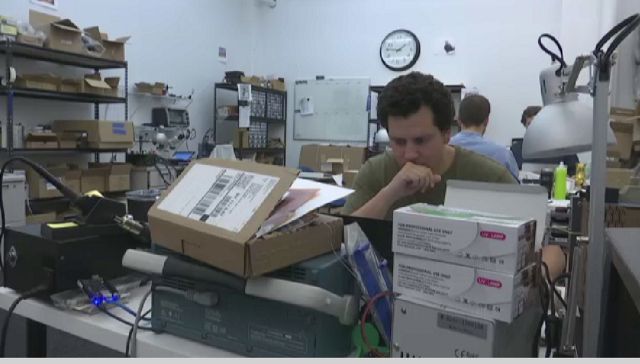 Group of CUNY Schools to Welcome Up to 80 International Entrepreneurs
A new wave of global entrepreneurs could be heading to CUNY colleges in Queens and across the city in next school year. It's part of a program to boost the local tech industry. NY1's Tanya Klich has more details.
CUNY Schools to Lure Foreign Entrepreneurs With New Visa Program
Eighty entrepreneurs from abroad will set up shop on seven campuses, advising professors and students while starting their own businesses.
Branches
---
NYC Economic Development Corporation
Address
110 William St
New York, NY 10038
Average Rating ( 3 reviews )
Trustworthiness Explains Programs Well Answers Questions Well Time Well Spent Availability & Scheduling Staff Friendliness